When you start thinking about your wedding preparations for the first time, probably you are very concerned about all the details you need to pay attention to. Will everything be perfect? And if something goes wrong?
But if you think about it better your wedding preparations is the best part of the wedding process, all the waiting, the planning, have their own unique importance Preparing the bride with her friends just before the wedding, the groom with his friends telling jokes to make him relax while waiting for the bride, the father full of emotions accompanying his daughter to the groom, are few of the moments that are the beauty itself, of the wedding ceremony. And these moments can't be missed from your wedding photos !!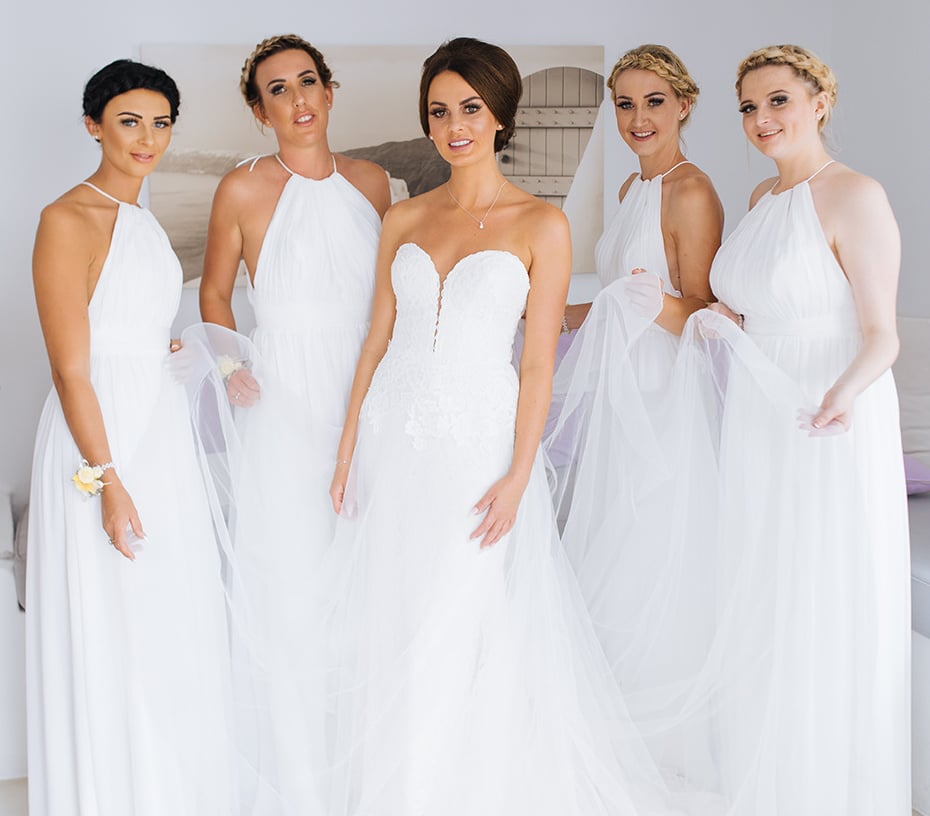 In lifestyle photography we love perfection and we want to create photos that will talk about a unique love story, yours. We are George and Sia, and we are so excited that you have taken the time to stop by and check out our website.
Our love for photography was the reason for our relationship. We are a couple of photographers and for the last 20 years we have been taking pictures of important moments in people's lives.
It was our choice to live in Santorini a very special and beautiful Greek island for the last 5 years.
We love to photograph pleasures and feelings of couples and the people that surround them in real life situations and events (weddings, engagements, proposals) always with an artistic touch. That was the need, the reason of creating the "LifestylePhotography" which is all about to tell you a story through the lens catching up the time and create moments and memories.
So hiring one of the best wedding photographers in Santorini is a crucial part of keeping your memories vivid and alive for years to come.
We'd Love To Hear From You Perissa Santorini, Post Code 84703
Email: info@lifestylephotography.gr
Phone : +30 6934060619
WatsApp: +30 6934060619
Skype: lifestylephotographer.gr